Trump Scheduled To Make Visit And Speak In Nashville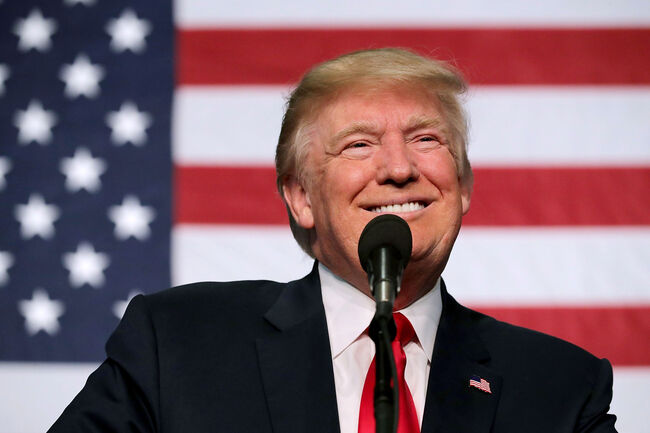 President Donald Trump is scheduled to visit and make a speech in Nashville on Monday. This stop will mark is second visit in Nashville since taking office one year ago.
The President is scheduled to speak at the American Farm Bureau Federation's 99th Annual Convention. The conference is being held Friday through Wednesday at the Gaylord Opryland Resort & Convention Center.
While the nonprofit organization announced last month that Trump is expected to speak during a morning session on Monday, neither farm bureau nor the White House have announced a specific time.
How to attend the speech:
Anyone registered for the convention can attend the President's speech, according to American Farm Bureau Federation.
For those who have not registered for the convention, registration is still open on their website - pricing is $100 for members and $250 for non-members.
How this will affect traffic:
No official announces have been made in changes to traffic patterns. You should still expect road closures and delays while the President is in Music City.
The Tennessean is reporting that Briley Parkway and Interstate 40 will likely be temporarily shut down, depending on what time Trump arrives in Nashville.
It is also expected that traffic will be delayed in the Opryland and Opry Mills area.
What you need to know about protests:
The President's arrival in Nashville last March was much like his visits elsewhere - he was met by thousands of supporters and protesters. Monday's visit will likely be no different.
Multiple event pages on Facebook have already been formed with promise of organizations attending in protest. The organizations include Showing Up For Racial Justice, Clean Tennessee, Women's March, Sierra Club, Statewide Organizing for Community Empowerment and Protect Rural Tennessee.
Get more information on President Trump's visit to Nashville by visiting Tennessean.com.